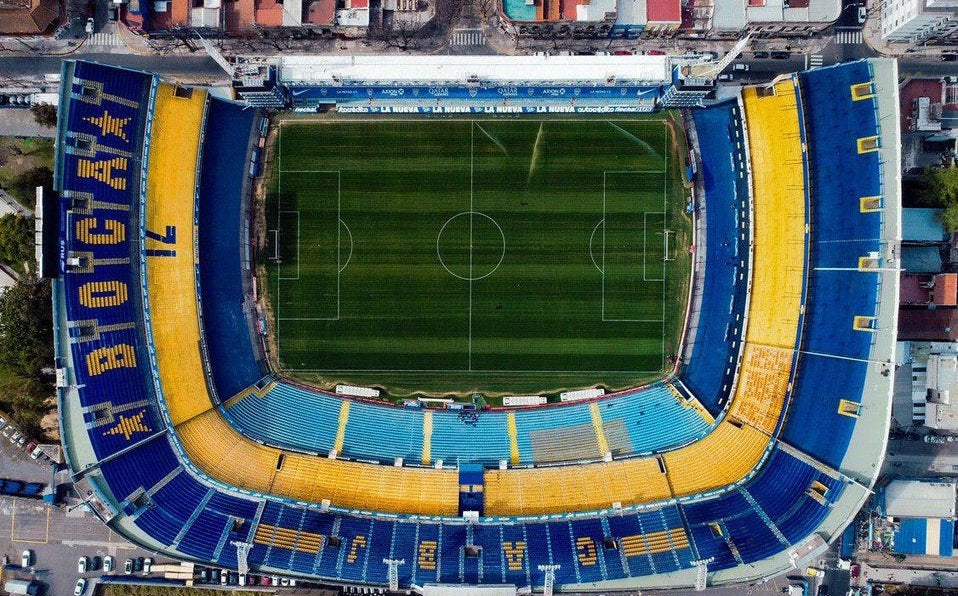 La Bombonera is the iconic stadium of Boca Juniors, one of the most renowned football clubs in Argentina and South America.
La Bombonera is renowned for its unique design and vibrant atmosphere. The stadium has a capacity of approximately 49,000 spectators. It is known for its steep stands that bring fans close to the pitch, creating an intense and passionate atmosphere during matches. One of the standout features is the three-tiered stand known as "La Popular," which is famous for its lively and dedicated Boca Juniors supporters.
La Bombonera is renowned for the intense atmosphere it generates during matches. The passionate Boca Juniors fans create a unique environment, known as the "Bombonera effect" or "La Bombonera's pressure cooker." The stadium's compact size and steep stands amplify the noise and create an intimidating atmosphere for opposing teams.